If you are new to my blog, welcome. All of my regulars, make yourself comfortable, too. In case you didn't realize it, this month is Women's History Month. If you are a woman, I'm encouraging you to stop where you are and make plans for a Herlistic day sometime this month. I'll tell you a bit of what Herlistic is.
What is Herlistic?
Herlistic is my affiliate partner that sells fantastic products that help women look and feel our best. We do so much for everyone else that we forget to do for ourselves. I've talked about Herlistic for a couple of blog articles now. Hence, there is no reason why you should still be working your fingers to the bone and not taking "me time" regularly. If you still have not taken "me time" for yourself, now is the time to start.
What is a Herlistic Day?
Having a Herlistic day is about using Herlistic products and taking time out for yourself to refresh and face the world with a renewed spirit. All too often, we burn ourselves out doing and being everything to everyone. Sometimes we have to take a day to ourselves – a day away from worries and troubles just to relax. Ladies, I can't emphasize this enough; we need "me" time! It's not selfish; it's self-care. You can't be everything to everyone else and neglect yourself.
What Self-Care Products Does Herlistic Provide?
Herlistic offers several skincare products — teas, soy candles, and collagen peptide substitutes — all designed to help you look and feel your best, inside and out. You can use the herb-infused skincare oils on the hair, nails, and skin to improve your outer gorgeousness. The teas and collagen peptide substitutes can be used to help you relax and look beautiful from the inside out. The non-toxic soy candles are therapeutic, allowing you to deepen your relaxation experience while you bathe while practicing yoga or while you meditate. These products are made with you, the busy woman, in mind.
Did you know that 80 percent of women recognize the value of self-care, but few care for themselves as they do for others? Ladies, make history during this year's women's history month and demand a Herlistic day for yourself. Don't make any more excuses about how you don't have time for yourself. Order Herlistic products today and begin your self-care routine. Make sure that you use the link below so that they know I referred you.
Disclaimer: I use and recommend the affiliate products that I promote but I must disclose that I do have a monetary arrangement with these affiliates and I make money from promoting affiliate products.  
This blog article is the opinion of the author. It is not meant to take the place of professional advice.
Purchase Herlistic Products Now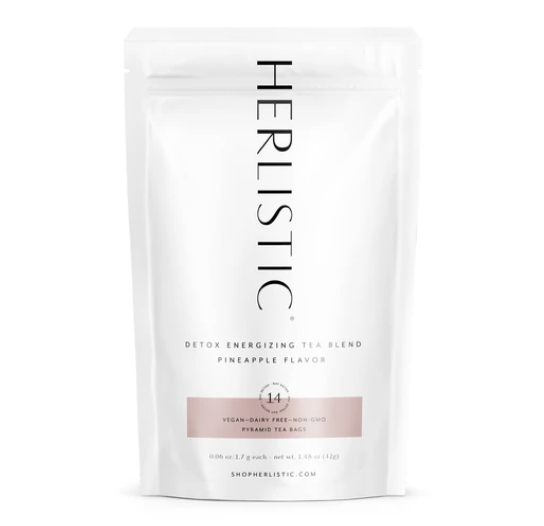 *The link above will take you to another site outside of http://mlchildswriter.com
Image of woman bathing courtesy of 68378863 © Puhhha | Dreamstime.com
Image of Herlistic tea courtesy of Herlistic.