With so much focus on disease in the past year, health seems to be the new wealth. Unfortunately, many of us have either succumbed to Covid-19 or have lost loved ones to the disease. This makes us much more aware of how fragile our immune system are and the need to keep it healthy to fight off all infections.
A few months ago, I discovered a great company that I partnered with as an affiliate. I like this partner a lot because the focus is on women's well-being and self-care. I think that a lot of the time that we as women are so caught up in the hustle and bustle of life that we forget to take care of ourselves, especially our health. This affiliate partner reminds women to care for and feel great about ourselves to improve health and vitality.
I've used several of their products in the past. However, one of their latest products that I love is the Herlistic Loose Leaf Tea. It includes a variety of dried herbs and fruits that boost the immune system, such as the following:
DRAGON FRUIT
KIWI FRUIT
LEMON SLICE
DANDELION LEAF
STEVIA
ROSE PETAL
SENNA LEAF
PEPPERMINT LEAF
LOTUS LEAF
These dried herbs not only boost the immune system but also improve your overall well-being. I love this product and other tea products by Herlistic because they taste fresh and smell great. With this tea, since it is a loose-leaf herb, you will have to purchase tea bags or a tea strainer to steep it. Are you ready to improve your immunity? Click the link below to go to the Herlistic page. This link allows them to know that I referred you.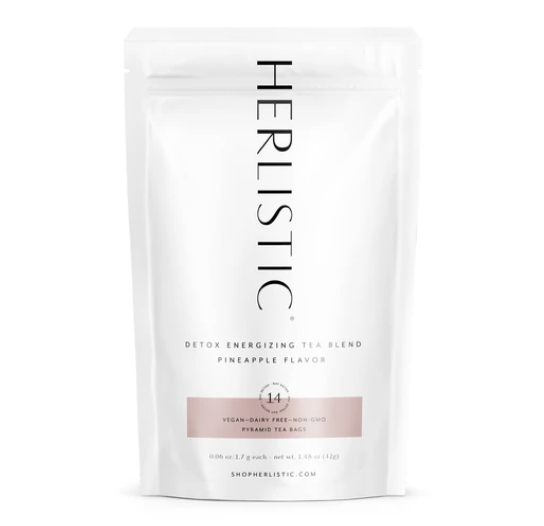 Disclaimer: I use and recommend the affiliate products that I promote but I must disclose that I do have a monetary arrangement with these affiliates and I make money from promoting affiliate products.
*This link will take you to another site outside of http://mlchildswriter.com
Marketing image courtesy of Herlistic.
Image of lady drinking tea 158576038 © Sam74100 | Dreamstime.com