Most people probably think of something to ingest when they think of CBD products. However, CBD is expanding its line to include things that you can put on your skin to help it look more healthy and beautiful. One of the products that I recently purchased from Pure Hemp CBD is the Daily Skin Re-Energizer. I've only used it for a month on my face but my usually dry skin is showing improvement. It definitely looks healthier and more vibrant than it has in the past. The moisturizer is light, not oily and doesn't require a lot in order to cover the surface of the face.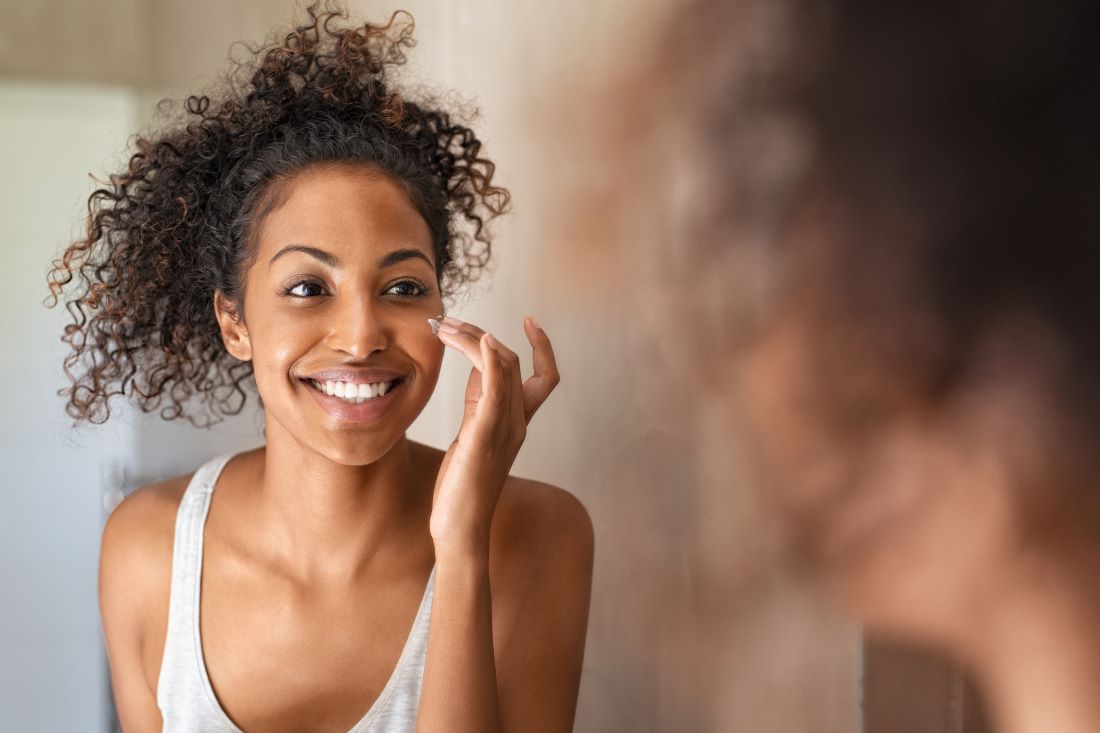 I love to look my best because this is an essential part of self-care. How about you? Are you ready to put your best face forward by using CBD skincare products?
Disclaimer: I use and recommend the affiliate products that I promote but I must disclose that I do have a monetary arrangement with these affiliates and I make money from promoting affiliate products.  
This blog article is the opinion of the author. It is not meant to take the place of professional advice.
*The link will take you to another site outside of http://mlchildswriter.com
Image of CBD cream courtesy of Dreamstime.
Image of lady applying skin cream courtesy of 159265457 © Rido | Dreamstime.com
Image of CBD skin care products courtesy of Pure Hemp CBD.