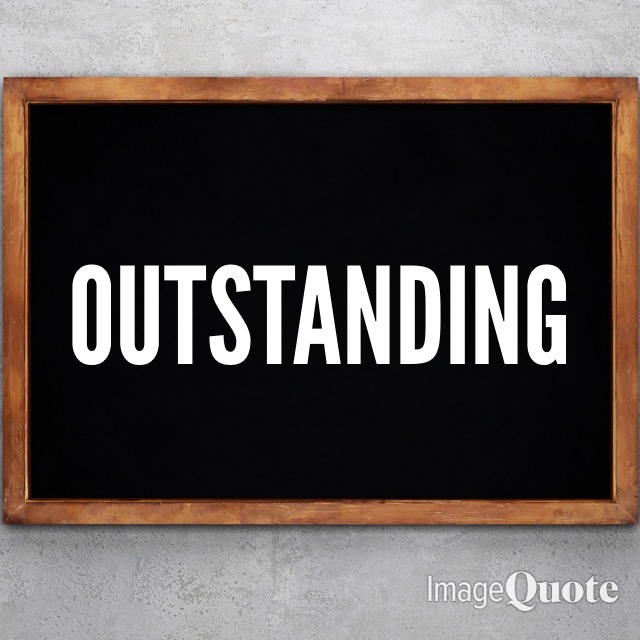 There are millions of words in the English language. Why only use the worst ones?
In my Word of the Month blog segment, I extract simple, positive words from the English language and these words become the basis for improving your life — one month at a time.
Remember, to incorporate this word into your vocabulary throughout the month so that it becomes habitual in your word usage.
---
Definition – (adjective) clearly very much better than what is usual
Use of the word in a sentence:
The bass player usually plays very well but tonight's performance was outstanding.
Definition from Dictionary.Cambridge.org
Chalkboard image courtesy of ID 85824976 © Leonid Belov | Dreamstime.com