Did you know that writing lines in detention was preparing you for a critical part of manifesting your desires? Yeah, I didn't know, either. Remember a few weeks ago when I was talking to you all about the childhood song encouraging manifestation? That was something else we didn't realize was teaching us how to manifest what we want.
Writing Lines as a Child Was Teaching Us a Manifestation Tool
Strangely, some of the things we were doing as children are an essential part of manifesting our desires. Perhaps our teachers didn't know it either, but they were teaching us vital skills. As you may recall from the last article, the childhood song "Accentuate the Positive" taught us to have a great attitude. This is an essential ingredient for manifestation. Journaling, which is equivalent to writing lines, is another critical ingredient for manifestation.
Writing Lines Was Punishment Then…
Whether you were writing on the chalkboard or notebook paper, you were writing your future behavior into existence. Maybe you had to write things like "I will not make paper airplanes and throw them during class." You would have to write these words between 200 and 1000 times as punishment for your "crime." As you sat there reading and writing these lines, it was doing something to your psyche. Lines convinced you to never do this thing again unless you were a natural-born criminal and loved detention. It wasn't the act of writing lines that was most influential, however. Seeing the words over and over was forcing your subconscious to behave better in the future.
But Today It Helps Us to Focus on Manifesting Our Desires
Now fast-forward to today. You are doing the same thing you had to do in detention, only it's enjoyable. Journaling is writing sentences repeatedly to impress upon your subconscious mind something that you want to manifest. It may not be lousy behavior you're trying to fix per se.
Let's say you want to bring about something good in your life. So, the act of writing it down impresses it on your subconscious. You likely write over and over things like, "I am so happy that I've manifested my dream house." Or, you may write, "I am so thankful for my new dream job." These things are impressing upon the subconscious what you want to manifest. Teachers wanted to manifest something too: Good behavior from students.
Did you ever equate writing lines to journaling? What are your thoughts? Share them in the comments section.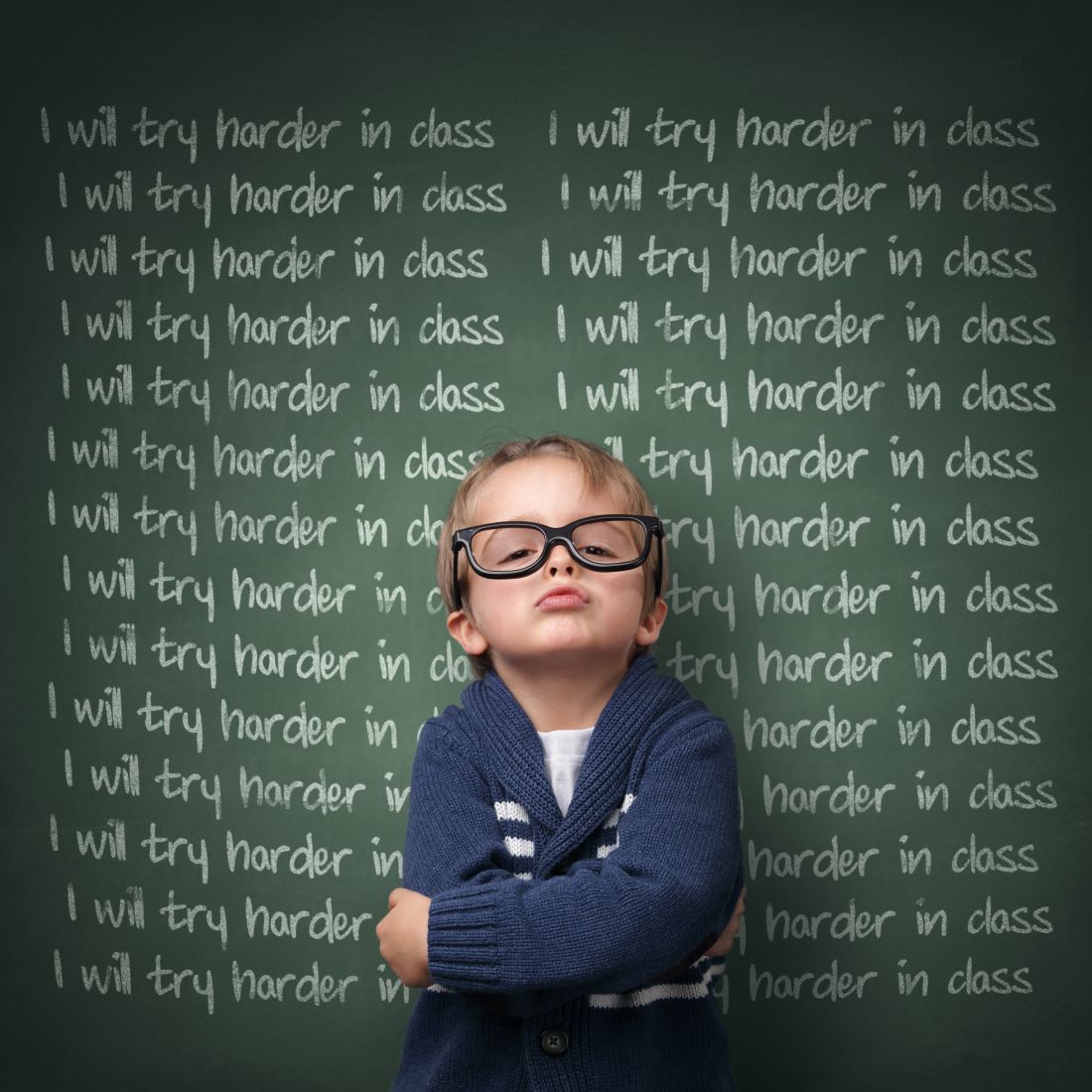 Image of school girl writing lines on a chalkboard courtesy of 45145673 © Maria Dryfhout | Dreamstime.com
Image of school boy finished with writing lines on a chalkboard courtesy of 36756065 © Flynt | Dreamstime.com