Description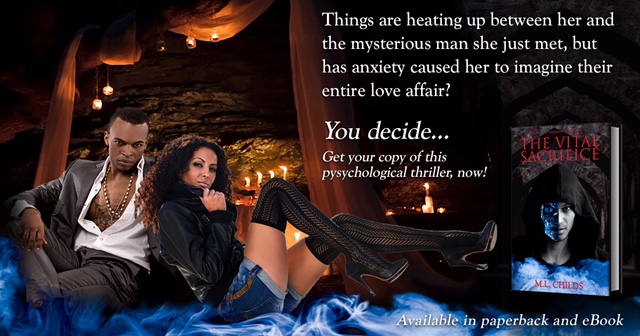 Could career success lead to an anxiety disorder that causes delusional thinking? In Teresa McMillan's case, it may have.
Teresa is quite the perfectionist. Her desire to be the best has made her a renowned soprano opera singer. However, her fascination with grandeur has sent her life into a tailspin – unable to distinguish between what is real or imagined.
Life for this highly rational, very talented woman is about to get very sketchy once she encounters the mysterious stranger, Ali Rahman. First, he haunts her dreams. Then, he makes an appearance at one of her shows. Now, he's in her arms, making passionate love. Or is he?
Get your copy of The Vital Sacrifice and follow the steps of this dark passenger as he invades the psyche of a woman for the one of the best psychological thrillers of all time.
Book Genres

Fiction / Fantasy / Paranormal

Fiction / Occult & Supernatural

Fiction / Romance / Fantasy

Fiction / Romance / Paranormal / Shifters

Fiction / Romance / Time Travel

Fiction / Science Fiction / Alien Contact

Fiction / Science Fiction / Apocalyptic & Post-Apocalyptic

Where to Purchase

*Paperback copies of books are also available in the following metro Atlanta bookstores: Nubian Bookstore and Medu Bookstore.

The book can also be purchased online using the buttons near the top of this page.