If you follow my blog regularly, you know that I emphasize self-improvement. Not do I encourage you to improve, but I also work hard at improving myself. I sometimes use self-improvement affiliate marketing products to achieve this end.
The recent pandemic has challenged us all on many levels. Many of us have lost loved ones rather quickly to the ravaging disease, bringing us face to face with the reality of our own mortality. Life is short, and we have quickly realized that health is wealth. This is why my blog focuses on self-care and self-improvement. My focus in my blog articles is primarily on metaphysical ways to improve. However, I have teamed up with affiliate marketing partners to share with you products that can help you to improve on a much more practical level.
ORGANIC GROCERIES
With so much disease talk in the news, I thought that it would be a good idea to focus on health and wellness as much as possible on my blog. The number one way to improve health and well-being is the types of food we take into our bodies. This is why I decided to partner up with Thrive Market. They provide a member-based grocery program that delivers organic food. If you would like to purchase Thrive Market products, use the link below:
OVERALL WELL-BEING
Along with all the health problems emerging, there is also a rise in mental health issues. Many people are experiencing a host of mental problems such as anxiety and depression. Pure Hemp CBD is not a cure, nor should it take the place of professional help for such problems. However, CBD helps with these types of issues. To learn more about this product from my site, click this link. If you would like to purchase Pure Hemp CBD products, use the link below:
WOMEN'S CARE
Women are often the family caretakers. We also are heavily involved in our careers and community activities. With so many responsibilities pulling us in various directions, we rarely make time to rejuvenate. Herlistic self-care products are designed with women in mind. If you would like to purchase Herlistic products, use the link below:
HERBAL TEAS
Natural herbs have been curing people since the beginning of time. Herbs are often extracted from plants and turned into pills and tinctures. However, another more common form of taking herbs into the body is through teas. Buddha Teas provide teas not only just for general refreshment but as a means of healing and relaxation. If you would like to purchase Buddha Teas, use the link below:
NATURAL BODY SOAPS
With you making so much effort to improve your inner body and health, you must achieve balance by keeping the outer looking and feeling great. Apple Valley Natural Soap a way to do this. Their products help your skin, face, and hair to feel vibrant and look its best without all the harsh chemicals in most body products on the market. If you would like to purchase Apple Valley products, use the link below:
WELLNESS TECHNOLOGY
Most of my affiliate partners provide products that you ingest or put directly on your body to improve yourself. However, Homedics is a wellness technology provider that develops products to help users relax, de-stress, sleep better, ease muscle aches, and so much more. If you would like to purchase Homedics products, use the link below:
PROTECTION DURING THE PANDEMIC
We are no longer in the dreaded year of 2020. However, the pandemic still lingers on. Vaccines are rolling out but we still must protect ourselves with masks. Honeywell has a line of masks has a variety of mask and respirator options to choose from. If you would like to purchase Honeywell masks and respirators, use the link below:
Buy Honeywell Masks and Respirators
HERBAL HEALING
With so much sickness all around the globe, there is much more of an emphasis on health and wellness more than ever. The pandemic has encouraged many of us to invest more in preventative health measures so that we can better health and stronger immune systems. Gaia Herbs is a company that provides great herbal supplements to help with healing and wellness. If you would like to purchase Gaia Herbs' supplements, use the link below:
I aligned with these affiliate marketing partners because they are essential in my journey to better health and well-being. I believe that you will also find benefit in using such products. Whether you aim to improve your diet, enhance your skin, get a better night's sleep, or just plain "chill out," these products will assist you.
Let's continue to move forward with self-improvement to make the world around us a better place. To view the information I have posted about these products in their entirety, click here for the affiliates categories link.
I use and recommend the affiliate products that I promote on my blog. Therefore, I must disclose that I do have a monetary arrangement with these affiliates and I make money from promoting affiliate products.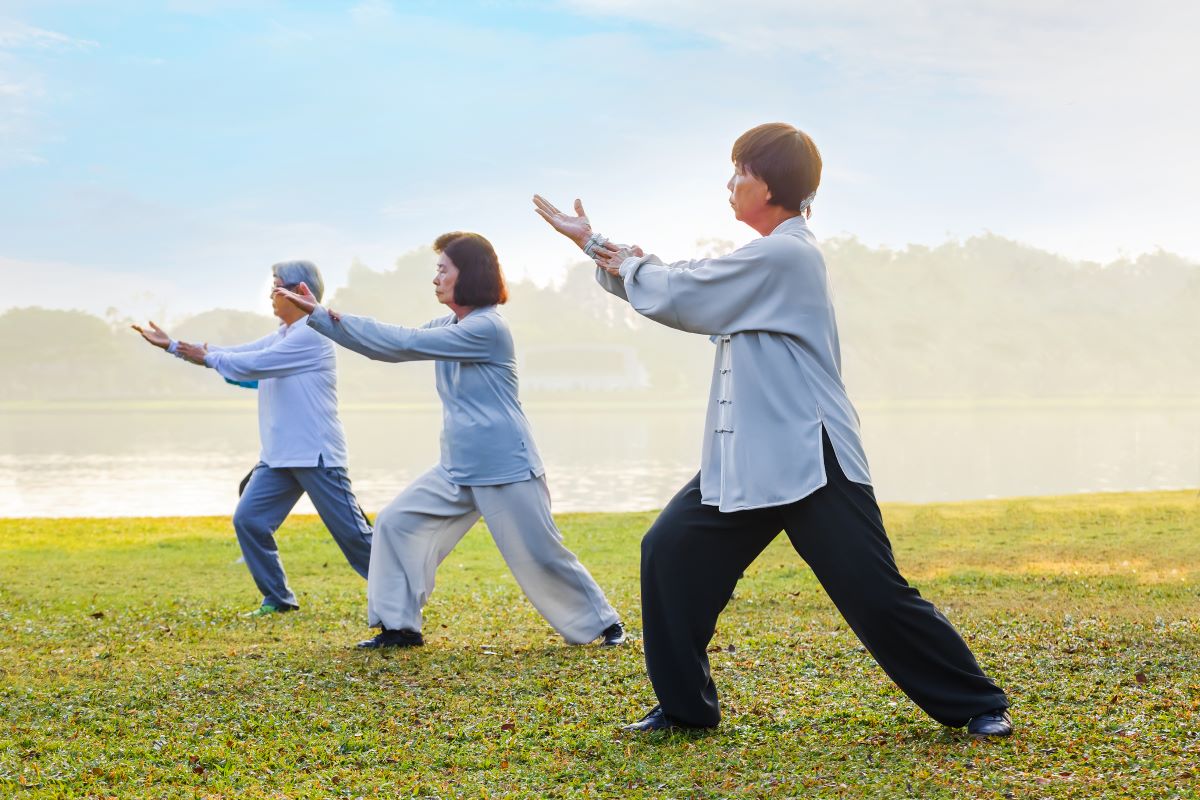 Image of people performing Tai Chi Chuan courtesy of 77134882 © Cowardlion | Dreamstime.com