Ladies, do you feel bad when you don't look your best? Did you know that what you put into your body can make you beautiful? Herlistic products can help with your beauty regimen.
Beauty Comes From The Inside
Many of us are used to hiding our flaws with makeup. However, beauty comes from within — and that ain't no cliche. Over time, what your body takes in – even emotionally – shows on your face. Have you ever noticed people that scowl so much that their natural look, even in a relaxed state, is that of an angry person? I'm sure you don't want to be that person that everyone avoids because you look angry.
Eating Right Makes You Look Good
Giving your body the right food, drinks, herbal supplements, and emotional enhancers will naturally enrich your beauty. It won't change the bored or angry look on your face. You will have to do that by practicing being happier. However, the right foods can improve your skin making it look younger and more healthy. Can you imagine having a much more beautiful face by simply improving your health and diet?
Try Herlistic
Herlistic understands the lifestyle of the busy, 21st-century woman. It recognizes that she must put self-care first to present her best face to the world.
Kick-start your inner beauty routine by purchasing Herlistic products. To get started, scan the QR code located in the image above or click on the link below:
Disclaimer: I use and recommend the affiliate products that I promote but I must disclose that I do have a monetary arrangement with these affiliates and I make money from promoting affiliate products.
*This link will take you outside of http://mlchildswriter.com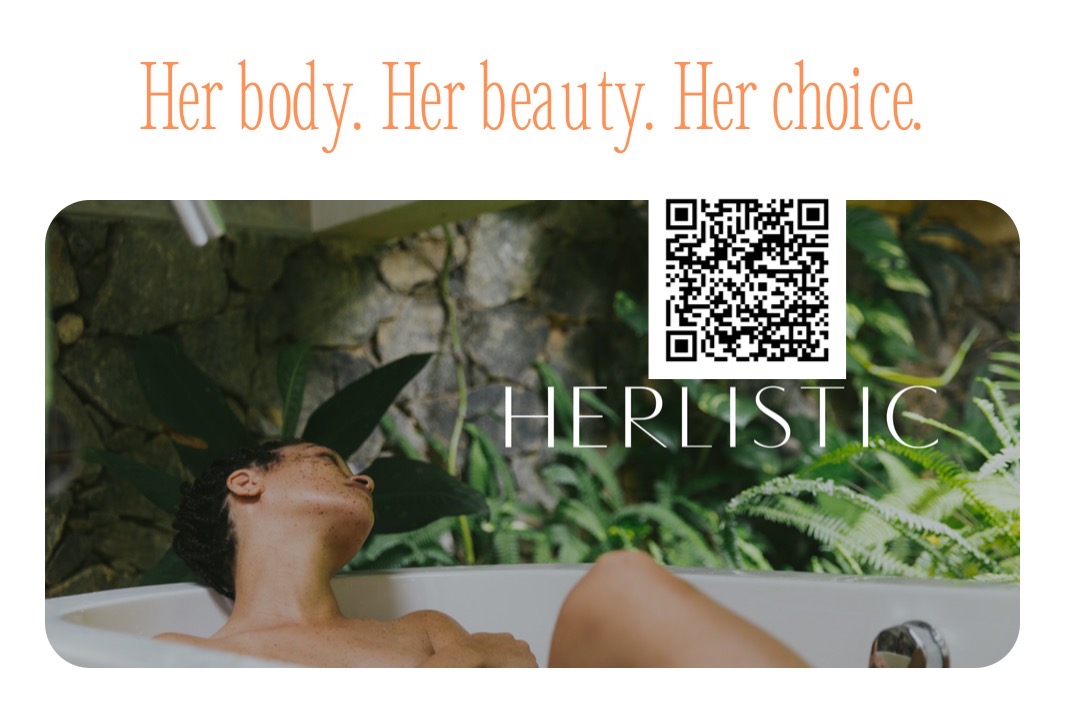 *If you are viewing this on your phone, screenshot the image above. Then, open your QR Reader. Click on the flower icon and find this image. The webpage will open on your screen.
Mel Childs (a.k.a. M.L. Childs Writer) is an affiliate of Herlistic products. If you have any questions about this product, send me a message on my contact page.